Mohammad Khatami Approves Mir-Hossein Mousavi's Decree
This document indicates that, in response to a question asked by the Legal and Parliamentary Office of the President about problems associated with the rights of Iranian Bahá'ís as citizens of Iran, Mohammad Khatami, the Iranian President at the time, approves Mir-Hossein Mousavi's decree, issued in 1367 (1988), and finds it inappropriate to prolong the problem.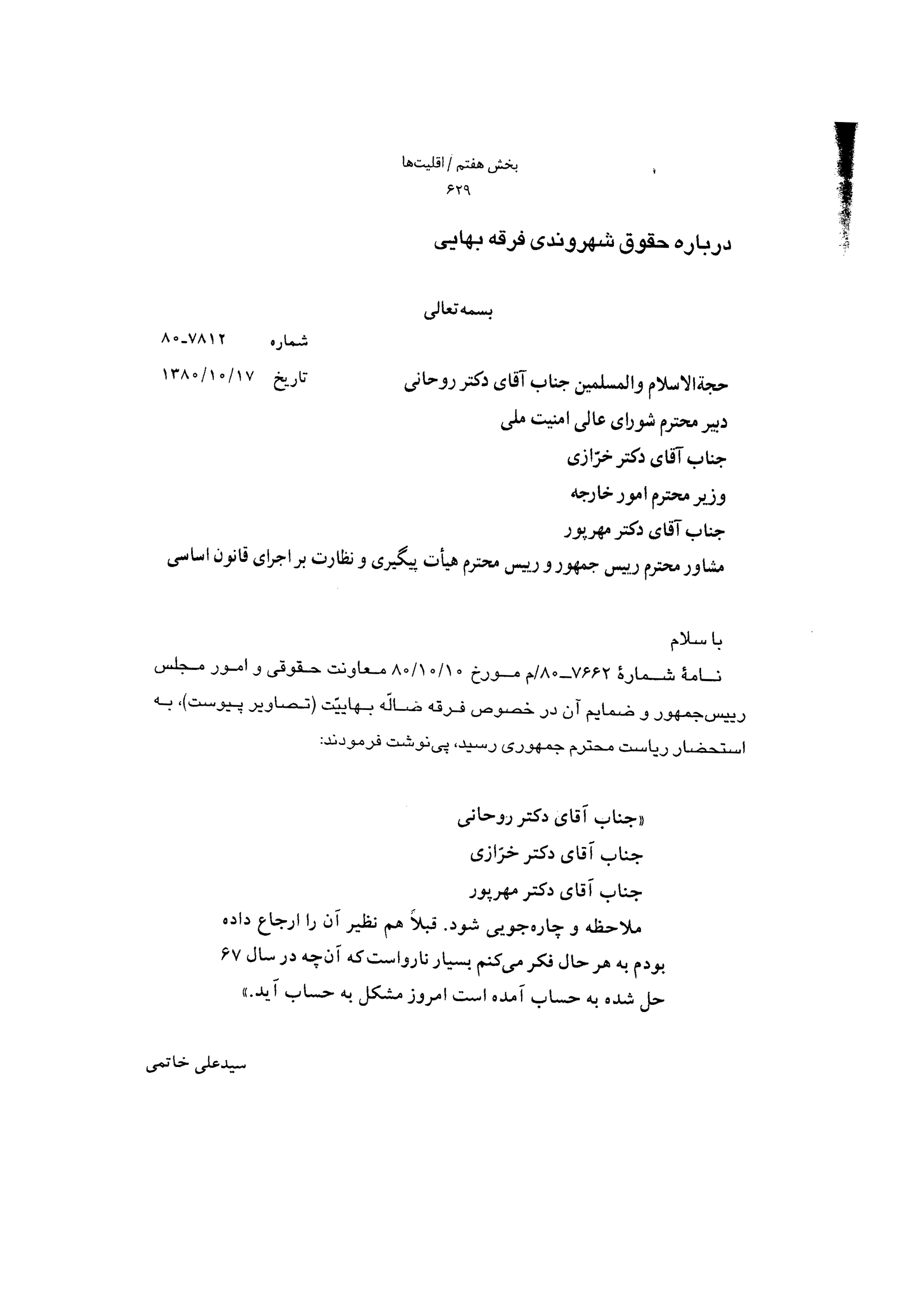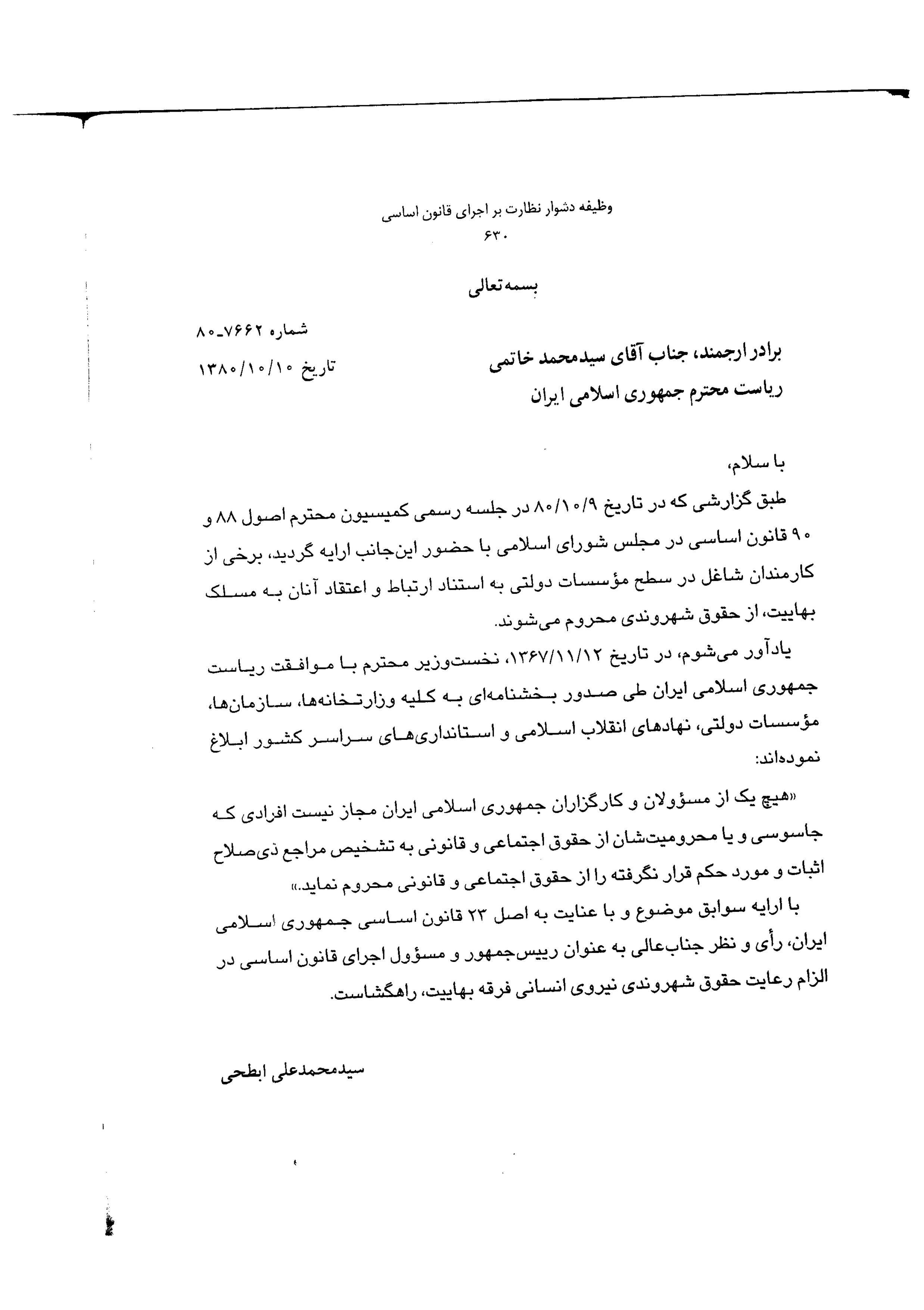 Section 7/ Minorities
629
Re: Civil Rights of the Baha'i sect
In the Name of God, the Sublime
Number: 80-7812
Date: 1380/10/17 (7/1/2002)
Hojjat al-Islam Dr. Rouhani, Secretary of Supreme National Security Council
Dr. Kharrazi, Minister of Foreign Affairs
Dr. Mehrpoor, Adviser to the President and the Chairman of the committee for monitoring the Implementation of the Constitution
Greetings,
The letter No. M/80-7662 dated 80/10/10 (31/12/88) of the Legal and Parliamentary Affairs of the President and its attachments regarding the misguided sect of Bahaism (photocopies of the attachment) was brought to the attention of His Excellency, the President. He footnoted his remarks as follows:
Dr. Rouhani
Dr. Kharrazi
Dr. Mehrpoor
To be reviewed and resolved. I had previously responded to a similar issue. In any case I think it is quite unjustifiable to re-evaluate a case that had been considered resolved in the year 67 (89) as a new problem today.
Seyyed Ali Khatami